The Stalko Przybysz i Wspólnicy sp. z o.o. company is a solid, responsible and reliable transport and forwarding company.
Over thirty years of experience have given us an established position on the market and made us a reliable transport company providing transport services in Poland and abroad.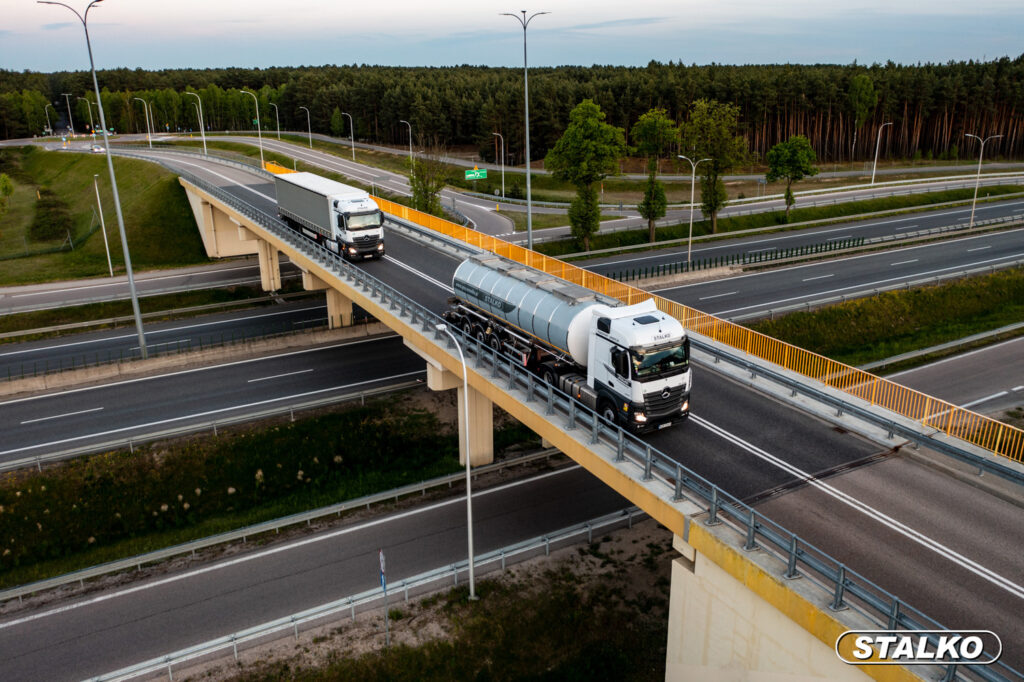 Regardless of the tonnage or dimensions, thanks to modern solutions and a specialized team of 100 forwarders and a constantly expanding network of branches in the country, we are able to flexibly respond to the needs of our customers reliably and on time carrying out the transports entrusted to us.
All our branches are subject to the same standards and procedures, which is a guarantee of the high quality of our services. We consistently implement a quality policy that guarantees all our customers a high level of service confirmed by the ISO9001 quality certificate.
We develop for our customers and we continue to expand our cargo transportation capabilities through the purchase of new vehicles, semi-trailers and tankers. At our disposal, we have our workshop and renovation hall, which guarantees continuity and quality of services. We manage a fleet of over 500 vehicles and carry out over 12,000 orders per month. We guarantee timely collection and delivery of cargo.
Our great asset is our fleet. We have more than 130 sets at our disposal, thanks to which we can respond quickly to the reported demand regardless of the situation on the transport market and regardless of the time of day. Having experienced drivers, high technical equipment and a fleet of vehicles in impeccable condition makes cooperation with our company a source of satisfaction.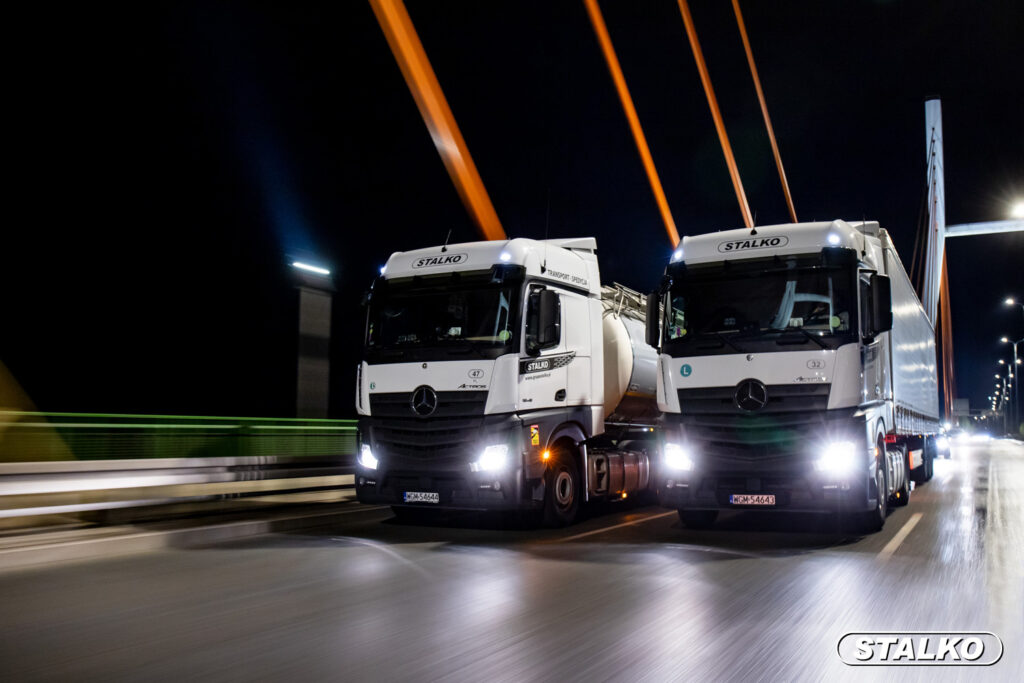 In our activity, we use the GPS support system, which, combined with innovative IT solutions, supports our logistics processes.
We constantly strive to provide the highest quality services. We develop for our clients and invest in modern technologies. Thanks to the planning and implementation of transports using TMS, we support the management of our transport, both in terms of planning, monitoring and settlement.
We approach each transport order individually, determining the scope of activities with the client and taking care of the punctual, efficient and professional implementation of services.
All transports carried out by us are covered by the carrier's liability (OCP) insurance policy up to the amount of EUR 300,000 per event. 
The strategic potential of the Stalko Przybysz i Wspólnicy sp. z o.o. company are relationships with customers, which we build through regular research and analysis of their expectations and partner development of the best solutions. Our great advantage is the support we provide to our customers in completing transport formalities in relations between the European Union and non-EU countries. We always provide services with a passion worthy of our clients. This is possible thanks to the attention that the Stalko Przybysz i Wspólnicy sp. z o.o. company devotes to understanding the specifics of the business and the industry in which our clients operate. Our punctuality and safe and efficient fulfilment of contracts and a sense of responsibility for the goods entrusted to us for transport are the values that distinguish us from the competition.